March 2nd- April 7th, 2013
Azar Alsharif
The distant things seem close (…) the close remote (…) the air is loaded




The distant things seem close
(…)
the close remote
(…)
the air is loaded
(…)
Everything is everything
(…)
False is also real
(…)
so hear this mixture/this scripture
(…)
Now these words
(…)
won't accept deception
(…)
Sometimes it simply seems
(…)
a glacier becomes specular streams!


Azar Alsharif, 2013



Azar Alsharif (b.1984) lives and works in Bergen. She is mainly working with collages and sculptures made from found material like peculiar second hand treasures and glossy magazines. Her sources additionally range from poetry, film, and pop culture- often with a sense of an echo from the nineties. For the exhibition at Entrée you`ll find re- representations of landscapes, re-edited poetry and new collages in diamond shaped frames. In her work she re-produces meaning from recycling a range of different commercial languages and then ask questions about the subjective experience of truth and value. Alsharif is educated from Bergen Academy of Art and Design. Exhibitions include No One Should Call You A Dreamer, Gallery F15 , Eyes On Your Instruments, One Night Only, Reshuffling Forest (Hellebou Vol.3), Holodeck, CHROMA II, Volt and Vårutstillingen, Fotogalleriet. Solo exhibitions include Before You Can Read You Gotta Learn How To See for Galleri Fisk (2010), Knowledge Is Faithful for Rom 8 (2012) and 7 Sonnets On Grace for Hovefestivalen (2012).


The Distant Things Seem Close # I. 2013





The Distant Things Seem Close # IV. 2013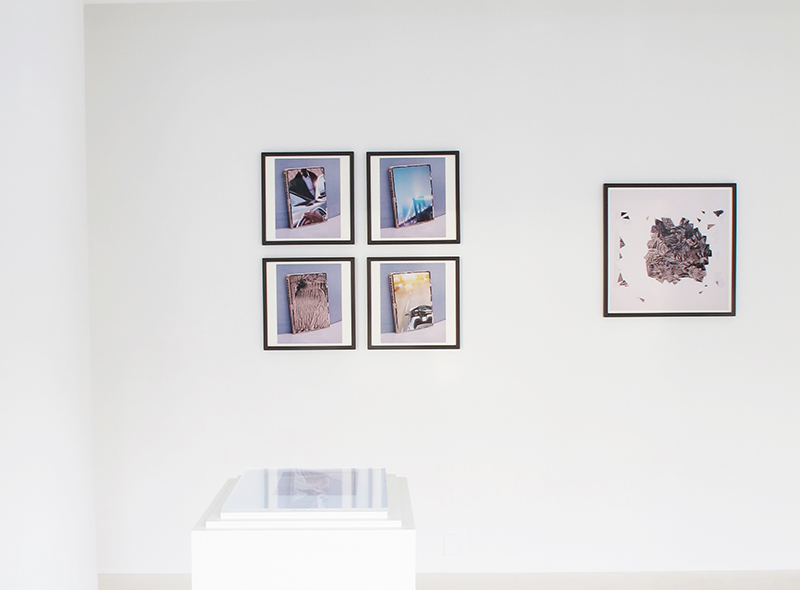 All We Can Not Count # I-IV. 2013





The Air is Loaded # II. 2013