June 23rd- July 27th, 2012
Sinta Werner

Something that stands for Something / Double Described Tautologies

Discrete Folding # I


For Entrée, Sinta Werner has conceived two wall paintings accompanied by a series of collages, all of them developed around the theme of folding and doublings. The works are on the edge of being abstract, but still being representational, in fact pointing to the theme of representation itself.

Amongst the works are the wall painting 'Raumsignatur' where an image of the exhibition space is transferred back into the exhibition space, echoing it`s surroundings like a 'Mise en abyme' in which the image repeats itself. The room is at the same time image support and subject, original and representation. It has been split into these semantic layers of what it is and what it stands for, putting Saussure´s theory of the sign into practise.

The collage series 'Discrete Folding' have a similar approach, however they don't respond site-specifically to the space. Their starting point is a sheet of paper, which has been folded, photographed and printed before partly being brought back to their folded state. Werner's collages as well as installations are often developed through this process of transferring back and forth from the two- to the three-dimensional.In the second wall-painting 'Inset' and the collage series 'Untitled (Folds Unfold)'the impression of flatness in the exhibition space is further evoked.

Sinta Werner (b.1977, Germany) lives and works in Berlin. Werner made her Master of Fine Arts at Goldsmiths College in London, 2007. Werner aims to interrogate our conventional ways of seeing and representing through elaborate fictitious environments. The creation of architectonic works notably contributes to her exploration of virtual and physical boundaries, the notion of intervals and "in-betweens" alongside other such aspects linking the two- and the three- dimensional. Previous exhibitions include 'Higher Atlas'at Marrakech Biennale, 'Neverwhere'at Autocenter, Berlin, 'Magic Show' an Hayward Touring Exhibition (Derby, Blackpool, Cardiff, Carlisle, London), 'Along the Sightlines' at Nettie Horn, London, 'Super Visionen' at COMA, Berlin and 'Out of Frame' at Christinger de Mayo, Zürich.

Inset, wallpainting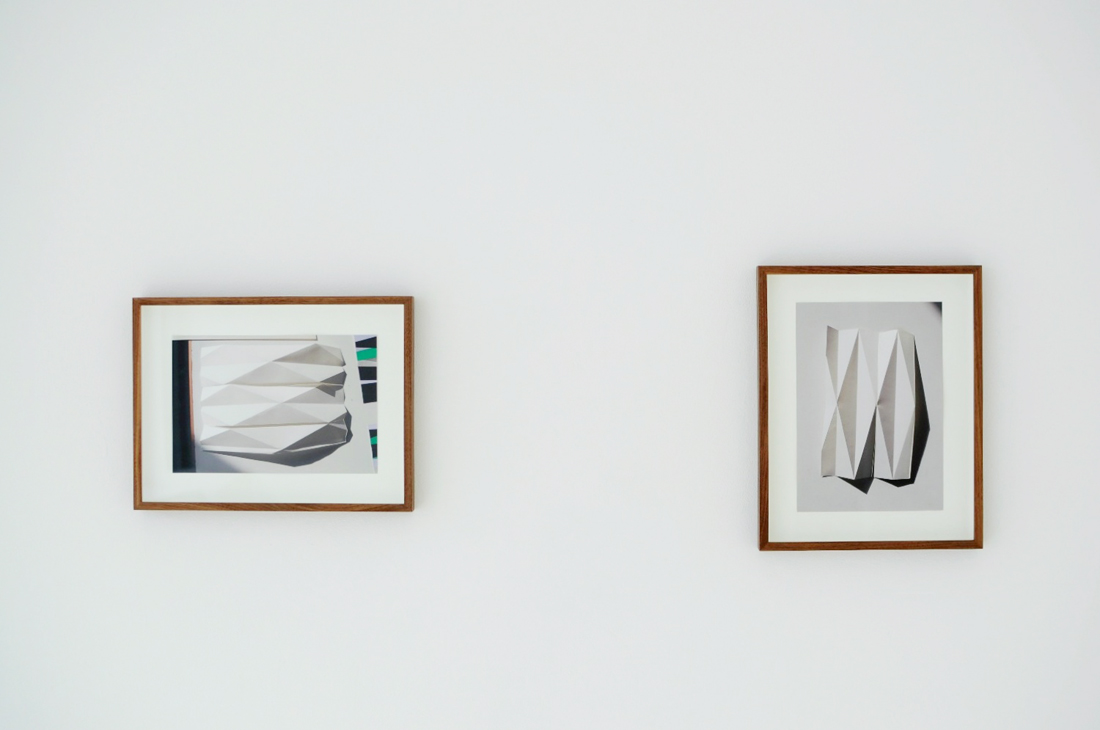 Discrete Folding # I and II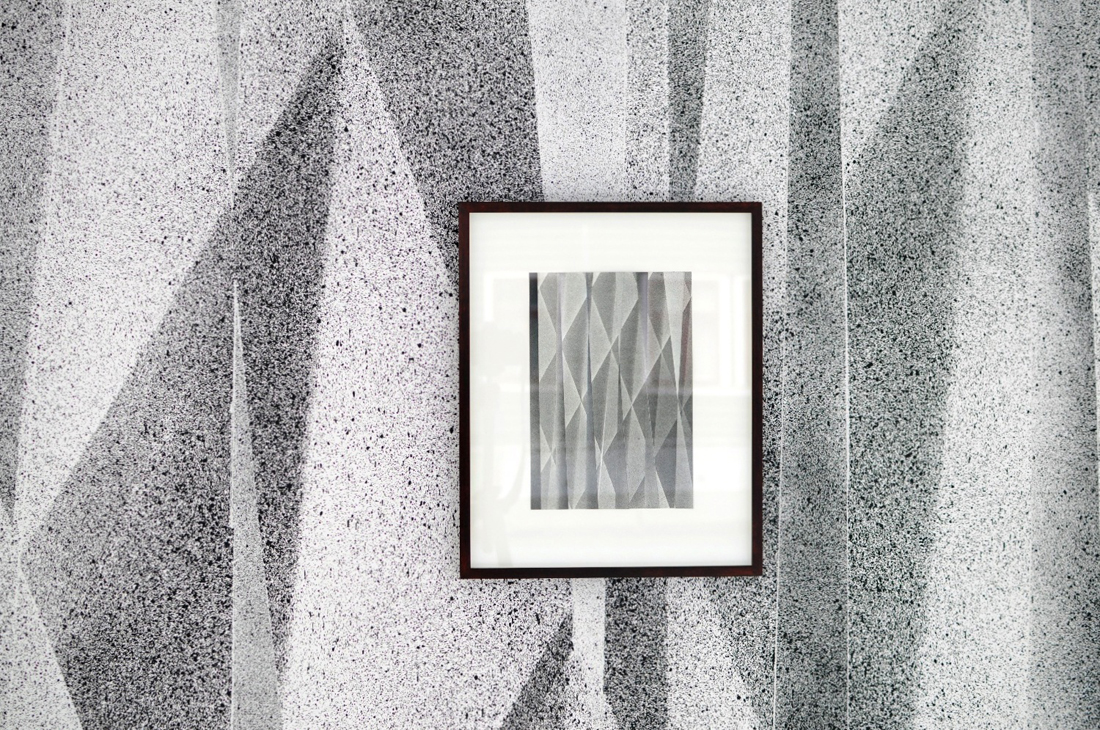 Untitled (Folds Unfold) # III
Discrete Folding # III
Discrete Folding # II
Untitled (Folds Unfold) # I and II
Untitled (Folds Unfold) # IV
Untitled (Folds Unfold) # V

Raumsignatur, wallpainting