May - June, 2022
Ivana Králíková

Future City Earth Systems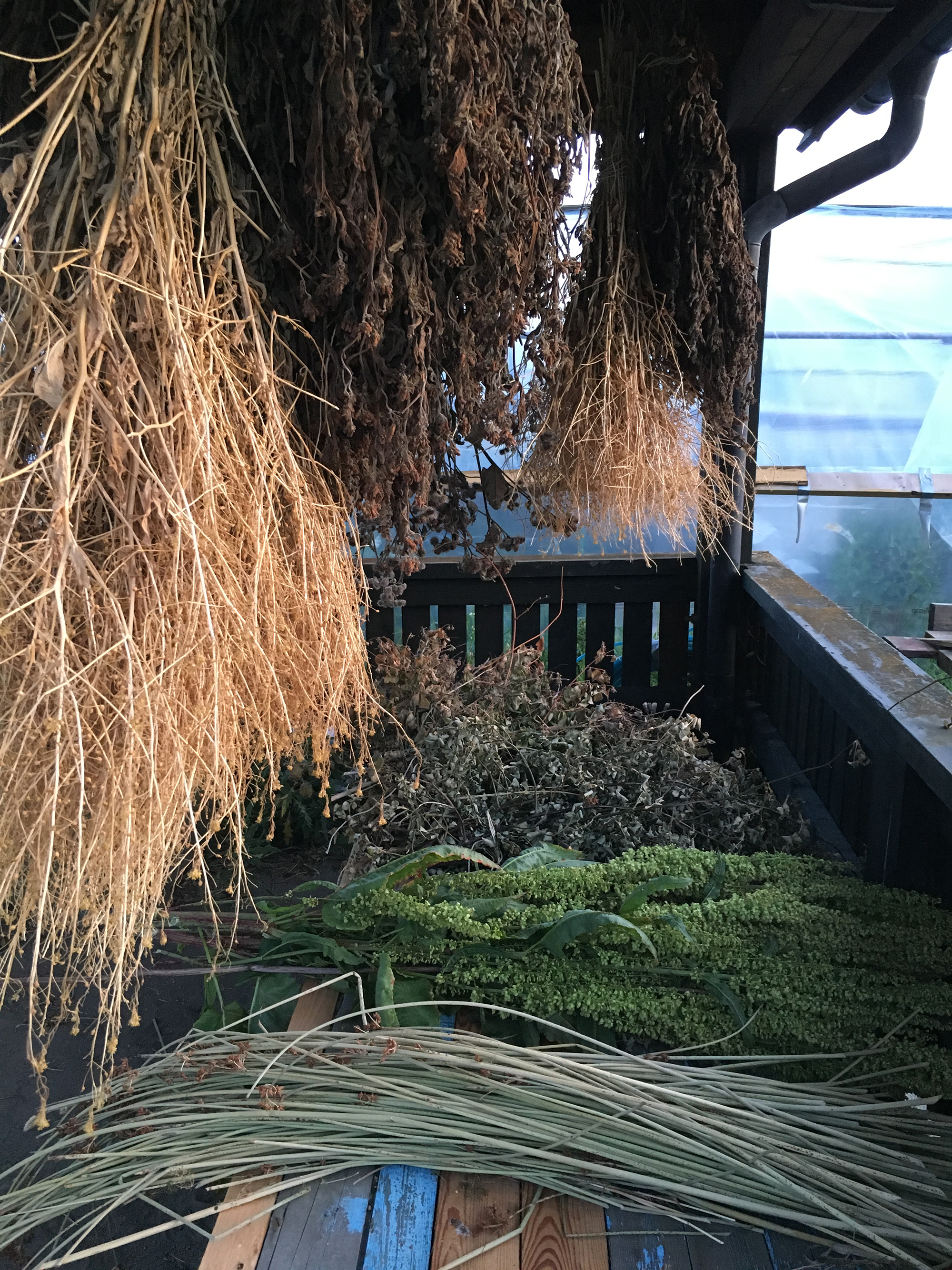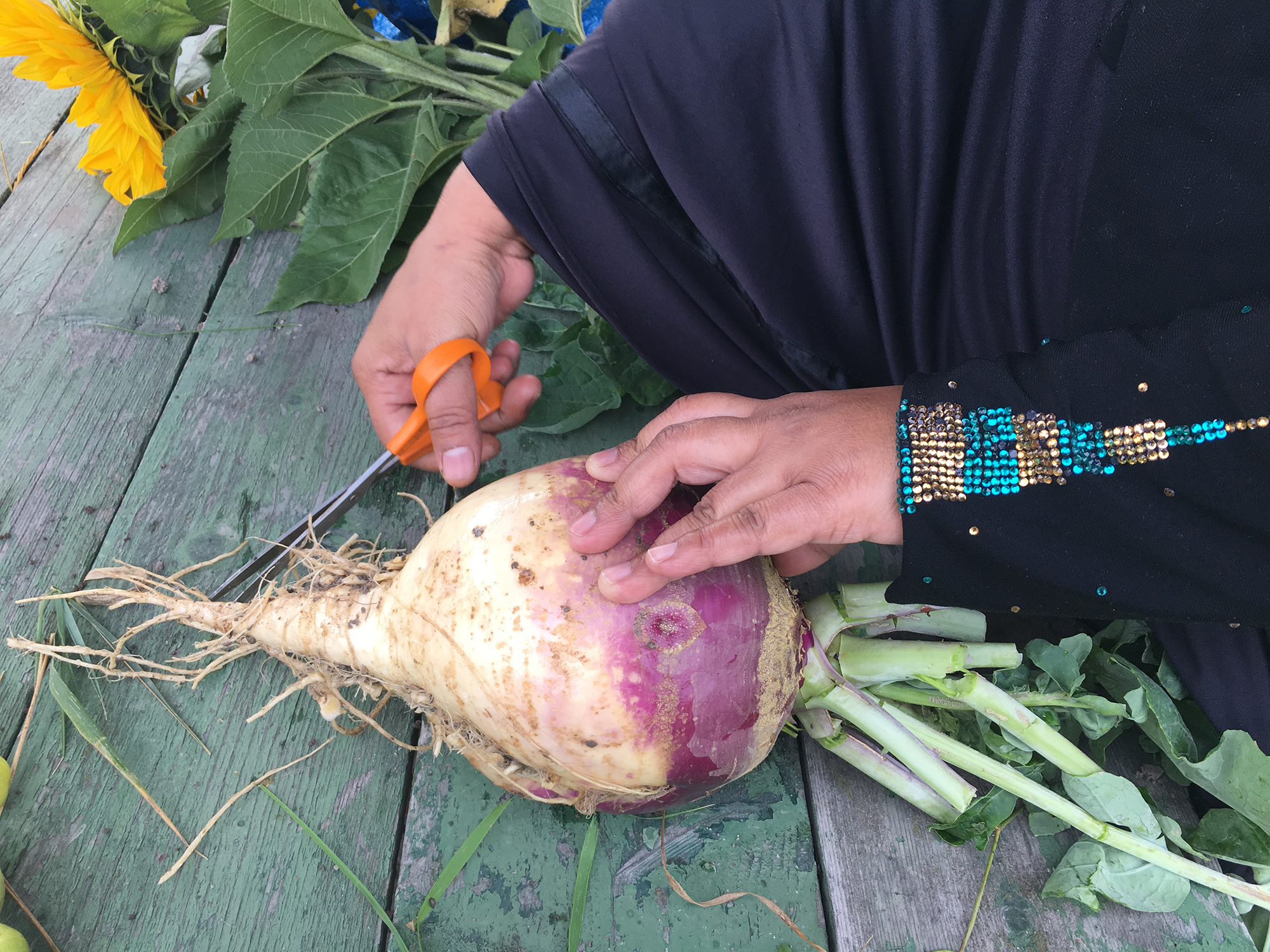 Ivana Králíková, Hej Neighbor! (2019-present) Hjulsta, Sweden. Photo: Ivana Králíková.



Ivana Králíková brings her Future City Earth Systems project to Bergen and Entrée this spring. As part of her artist-led research, she will conduct interviews, go on field trips, and document her findings (her endeavours in Bergen will be part of her upcomong book). She will investigate into "the value" of nature, and the notion of common and uncommon ground and nature's role in the city, both historically and now. Guided by her experiences gained from interacting with various communities in and around her allotment garden in Sweden, Králíková offers a unique perspective as a visitor, a foreigner, a ceramicist, and a gardener.

Ivana Králíková is a Czechoslovakia-born, Sweden-based artist, ceramicist and educator. In her works, she often explores soil, clay and plants. Her practice manifests in site-specific projects and workshops exploring alternative ways of learning. As a community garden member at Stockholm´s periphery Hjulsta in Sweden, Ivana uses her allotment as an open-air laboratory and a social space to develop ideas and approaches addressing relationships with earth in the local human, non-human community context. She seeks to promote practices sensitive to how environments respond to human activity and changes within the contemporary neoenvironment - an intertwined environment of natural and technological systems.

Since 2017 she has been committed to a long-term interdisciplinary artist-led research under the umbrella project Gräv Där Du Står, where she uses soil to explore the natural, cultural and spacial processes affecting land use in cities. With its subproject Hej Granne! (2019-present) she investigates from several perspectives earth's functionality in the local environment of Hjulsta, gaining insight into the local community's relationship to soil and how materials circulate in the urban landscape.

Králíková applies different artistic interventions combined with scientific methods to highlight urgent ecological issues. In another series of ongoing works she explores the concept of clay batteries, suggesting how such batteries can look and how they can be used to create sustainable electronics. At the moment she is also a resident at Redefining Residency at Nordiska Konstförbundet, a project addressing the format and organization of "artist's residency" during several ongoing global crises.

In 2021 she was a fellow at Future Architecture Platform: Sensing Urban Matter, a project organised by Architektūros Fondas and curated by Viktorija Šiaulytė, and she participated in the 29th International Ceramic Symposium in Bechyne, Czech Republic. Since 2016 she has worked as a ceramic teacher at Folkuniversitetet in Stockholm and led various self-initiated workshops, such as Body and Health in Bredtveit Women's prison in Norway; Wild Clay at Tensta-Hjulsta Women´s Center, Sweden, and Ett Samarbete Med Fittjas Jord. The latter was together with artist and researcher Juanma Gonzalez Marcos, with whom she also runs Alby-Hjulsta Pilgrimage, a transurban and momadic cultural initiative intended to bridge two suburbs and decentralise the city centre of Stockholm. Králíková holds a MFA in Ceramics from Konstfack in Stockholm, Sweden and a BA in Ceramics from Academy of Arts, Architecture and Design in Prague, Czech Republic.

The project Future City Earth Systems is supported by Konstnärsnämnden.
Ivana Králíková, 49.2952314N, 14.4680989E (2021). International Museum of Ceramics, Bechyne, Czech Republic, Curator: Kristyna Pecova. Photo: Tomáš Brabec.


Ivana Králíková, ENERGIZER (2018). Curator: S L A M, Uppsala Konstmuseum, Sweden, Photo: Pär Fredin.


Ivana Králíková, 40V&14Ma (2017), IASPIS, Stockholm, Sweden. Photo: Jean Baptiste Béranger.