May 25th - August 6th, 2023

Kim Hankyul
( ͡°( ͡° ͜ʖ( ͡° ͜ʖ ͡°)ʖ ͡°) ͡°)

Entrée, Markeveien 4b
Thursday—Sunday, 12—5pm



Kim Hankyul, ( ͡°( ͡° ͜ʖ( ͡° ͜ʖ ͡°)ʖ ͡°) ͡°) at Entrée. All photos by Bent René Synnevåg.


Entrée is proud to present a solo exhibition by Kim Hankyul, coinciding with the opening day of the annual Bergen International Festival. The exhibition presents an immersive installation where virtual and physical domains intersect in a landscape of screens, forms and gestures, rich with references, the most explicit being Dancing Baby (1996) (coined the first viral meme), computer icons, and Édouard Manet's Olympia (1863), which positioned lower-class bodies to the fore and as the holders of gaze. Additionally, the kinetic sculptures constructed in steel build up a real-time soundscape, merging with personal recordings. We are invited to uncover new protocols of subjectivity based on "user identities'' in his spectacle of overlaid dimensions.

Kim Hankyul (b.1990, Busan, South Korea) lives and works in Oslo. With evocative soundscapes and mechanical movements, his works revolve around themes such as violence, alienation, colonialism, religion, media community, surveillance and control. He holds a bachelor in Aesthetics from Seoul National University and a master in Art from The Faculty of Fine Art, Music and Design, University of Bergen. Hankyul was awarded the Kistefos Prize at The Autumn Exhibition in 2021, and the 2022 Sparebankstiftelsen DNB's grant for his work AV Buddha, exhibited at Oslo Kunstforening before being included in the Astrup Fearnley Collection. Recent solo exhibitions include Bildungsroman at Nitja Centre for Contemporary Art, GUST at Gyldenpris Kunsthall and M. Butterfly at KRAFT Bergen.
The exhibition is kindly supported by Bergen Municipality and Arts and Culture Norway.

Kim Hankyul, Olympia - Venus of Bergen (Dancing Baby I-III). Blacksmithed steel frames, magnets, microphones.



Entrée er stolte av å presentere separatutstilling med Kim Hankyul, under Festspillene i Bergen. I utstillingen presenteres en omfattende installasjon av virtuelle og fysiske deler som krysser hverandre i et landskap bestående av skjermer, former og bevegelser, rikt på referanser – der de mest eksplisitte er Dancing Baby (1996) (kjent som den aller første meme som gikk viralt), kjente datamaskinikoner, samt Édouard Manets Olympia (1863) som posisjonerte underklassen i forgrunnen med blikket rettet mot betrakteren. I tillegg bygger kinetiske skulpturer konstruert i stål opp et levende lydbilde som smelter sammen med personlige opptak. Vi er invitert til å oppdage nye former for subjektivitet basert på "brukeridentiteter" i hans spetakkel av lagvise dimensjoner.

Kim Hankyul (f.1990, Busan, Sør-Korea) bor og arbeider i Oslo. Med stemningsfulle lydlandskap og mekaniske bevegelser kretser verkene hans seg rundt temaer som vold, fremmedgjøring, kolonialisme, religion, mediesamfunnet, overvåking og kontroll. Han har en bachelor i Estetikk fra Seoul National University og en master i Kunst fra Fakultet for kunst, musikk og design, Universitetet i Bergen. Hankyul ble tildelt Kistefosprisen under Høstutstillingen i 2021, og Sparebankstiftelsen DNBs kunststipend i 2022 for sitt arbeid AV Buddha, først stilt ut ved Oslo Kunstforening før det ble inkludert i Astrup Fearnley-samlingen. Nylige separatutstillinger inkluderer Bildungsroman ved Nitja senter for samtidskunst, GUST ved Gyldenpris Kunsthall og M. Butterfly ved KRAFT Bergen.
Utstillingen er støttet av Bergen Kommune og Kulturrådet.
Kim Hankyul, Olympia - Venus of Bergen (detail). Silicon, iPhones, augmented reality graphics, live stream.


Kim Hankyul, Exhibition ( ͡°( ͡° ͜ʖ( ͡° ͜ʖ ͡°)ʖ ͡°) ͡°), installation view at Entrée.



Kim Hankyul, ( ͡°( ͡° ͜ʖ( ͡° ͜ʖ ͡°)ʖ ͡°) ͡°). Exterior view May 25th 2023, Entrée.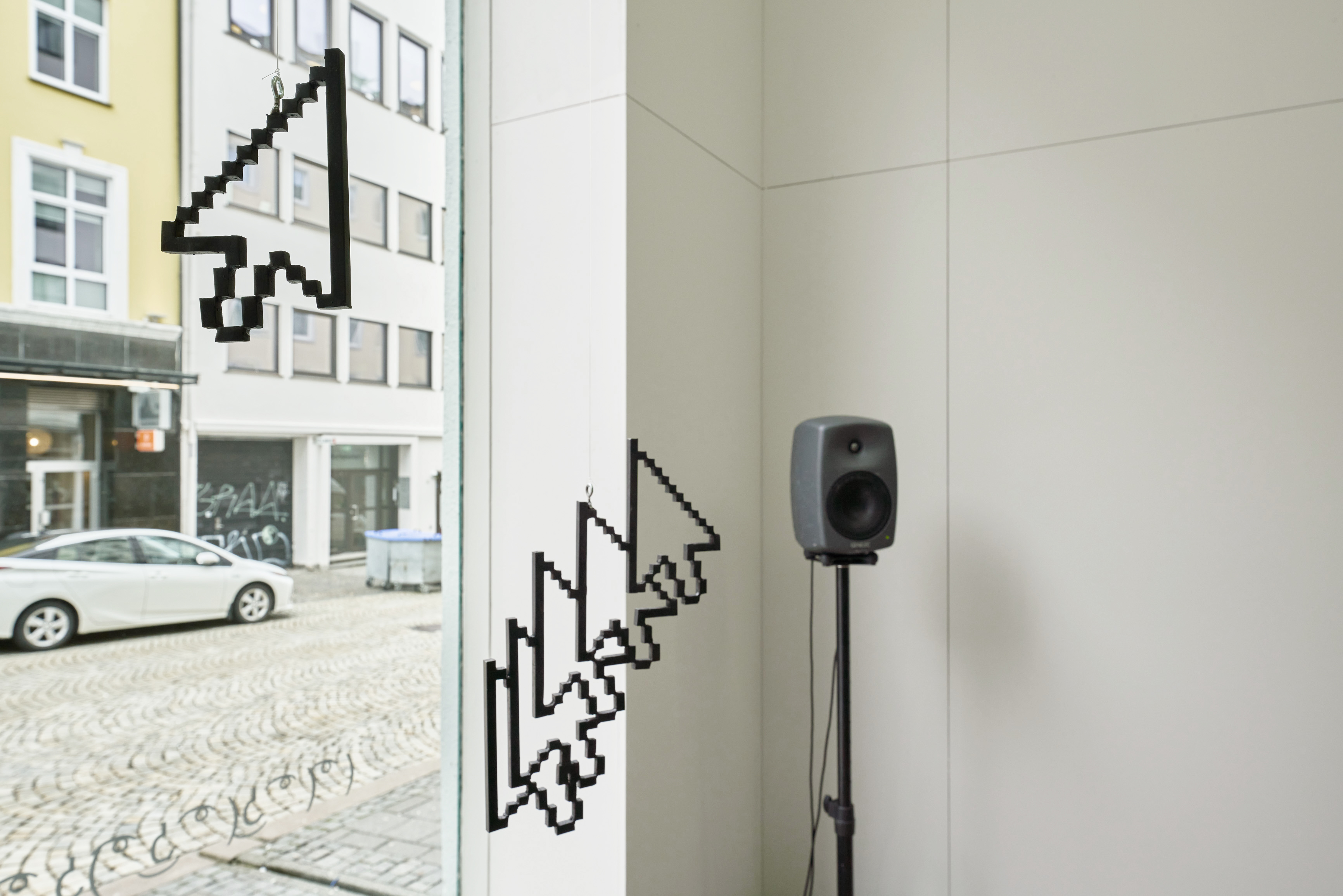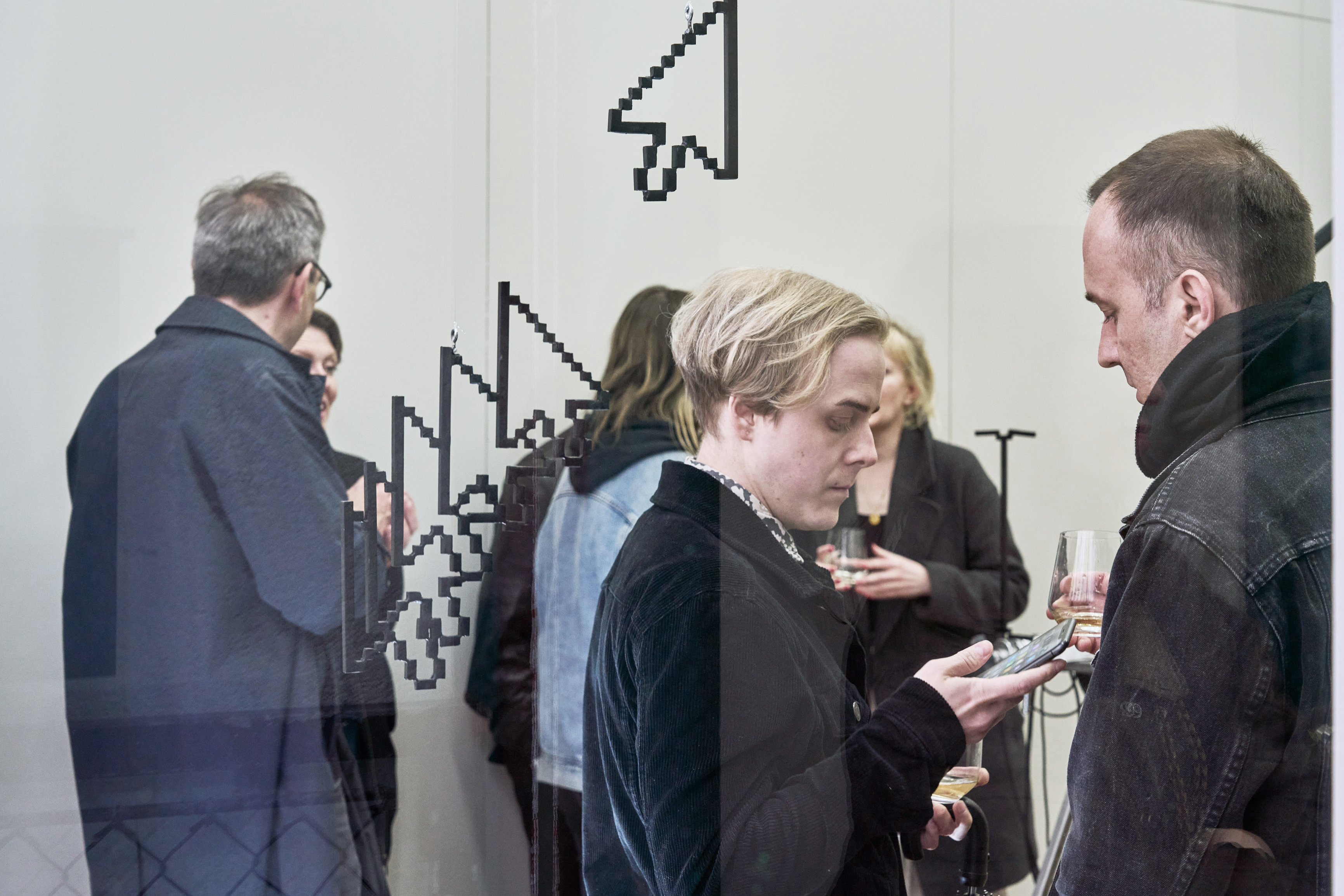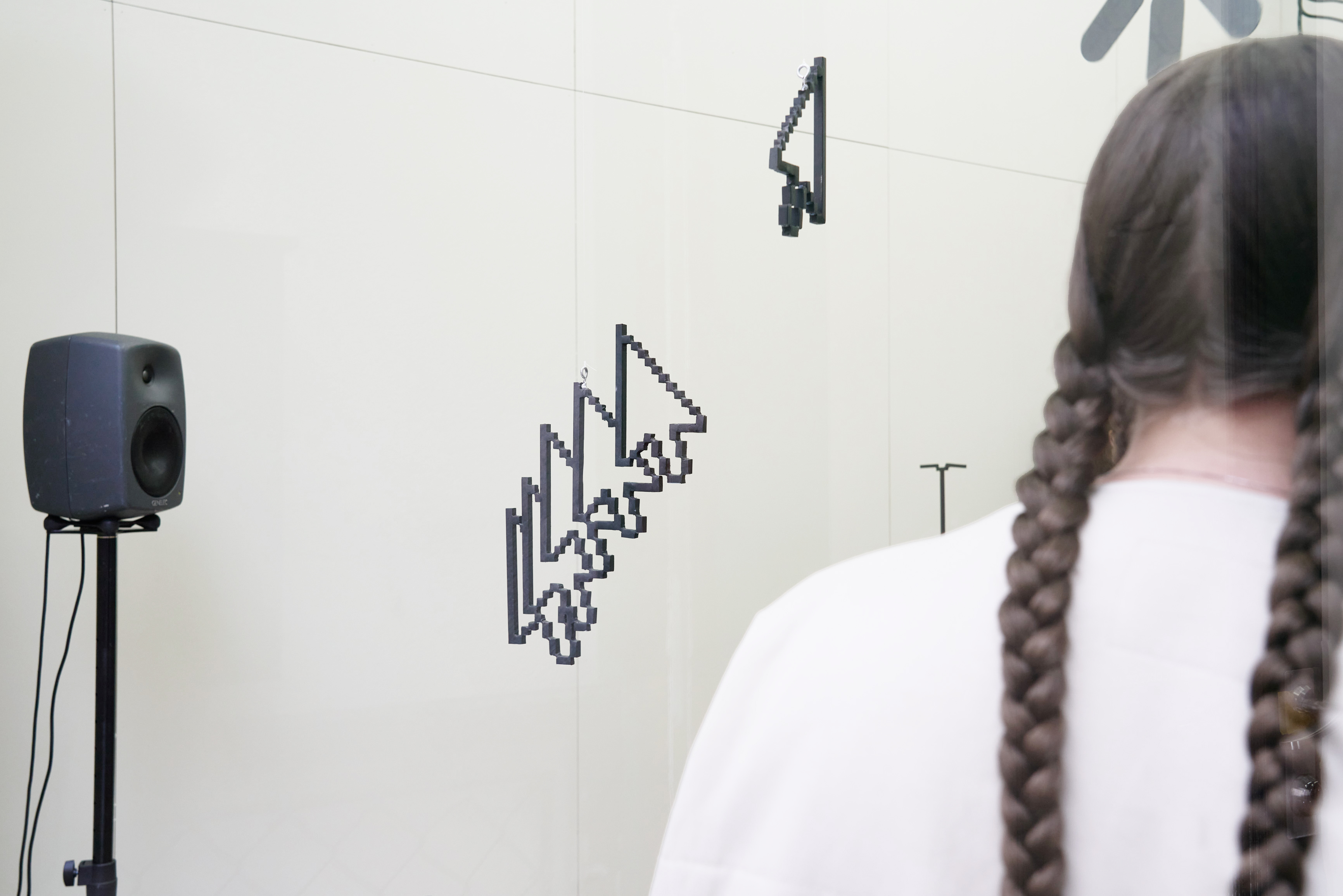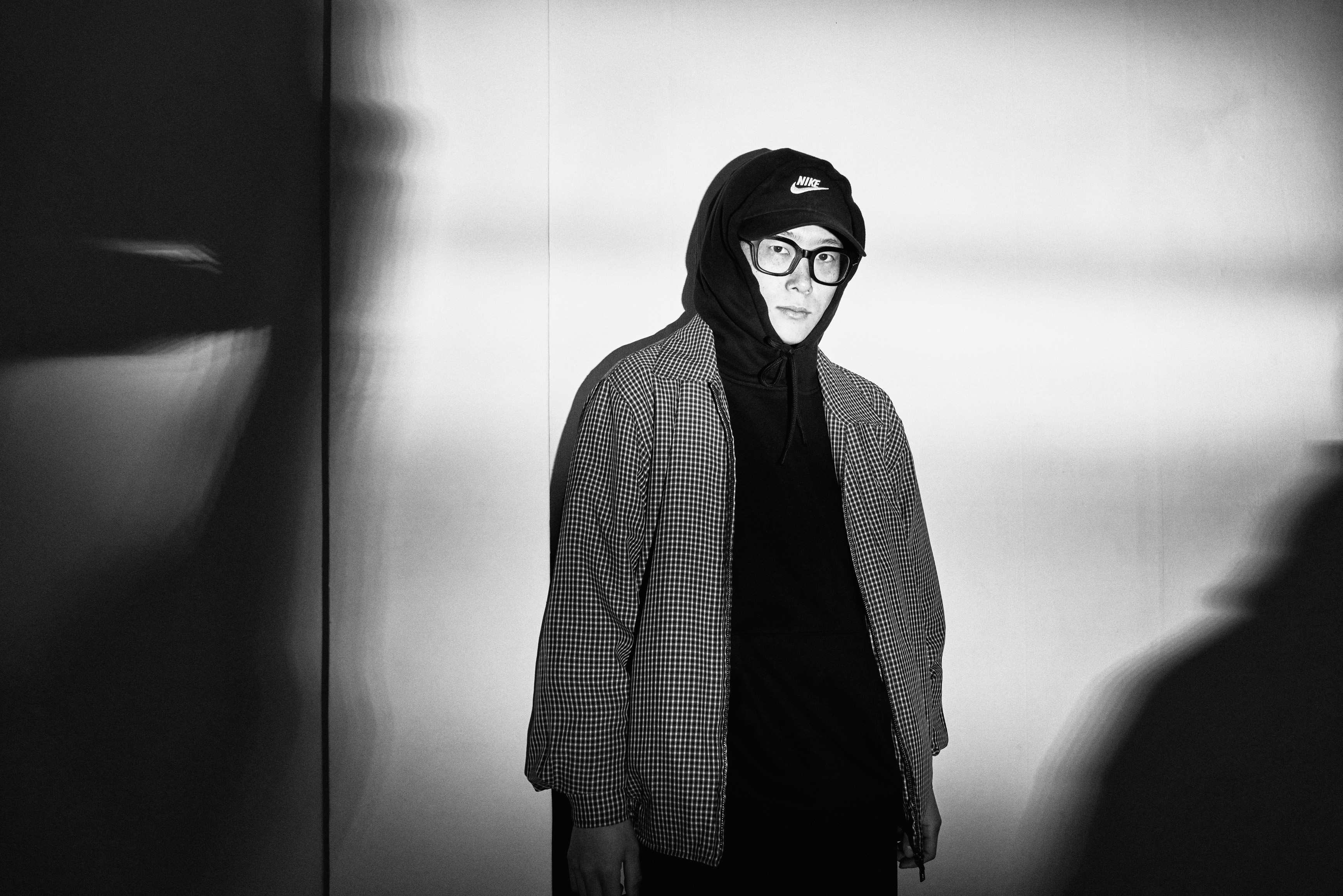 Kim Hankyul at Entrée. All photos by Bent René Synnevåg.