August 31st - October 27th, 2013
Bergen Assembly
-An Initiative for Art and Research

Monday Begins on Saturday

Curated by David Riff & Ekaterina Degot

Institute of Political Hallucinations

Christian von Borries

I'm M

Screened at 11:00, 12:02, 13:04, 14:06, 15:08, 16:10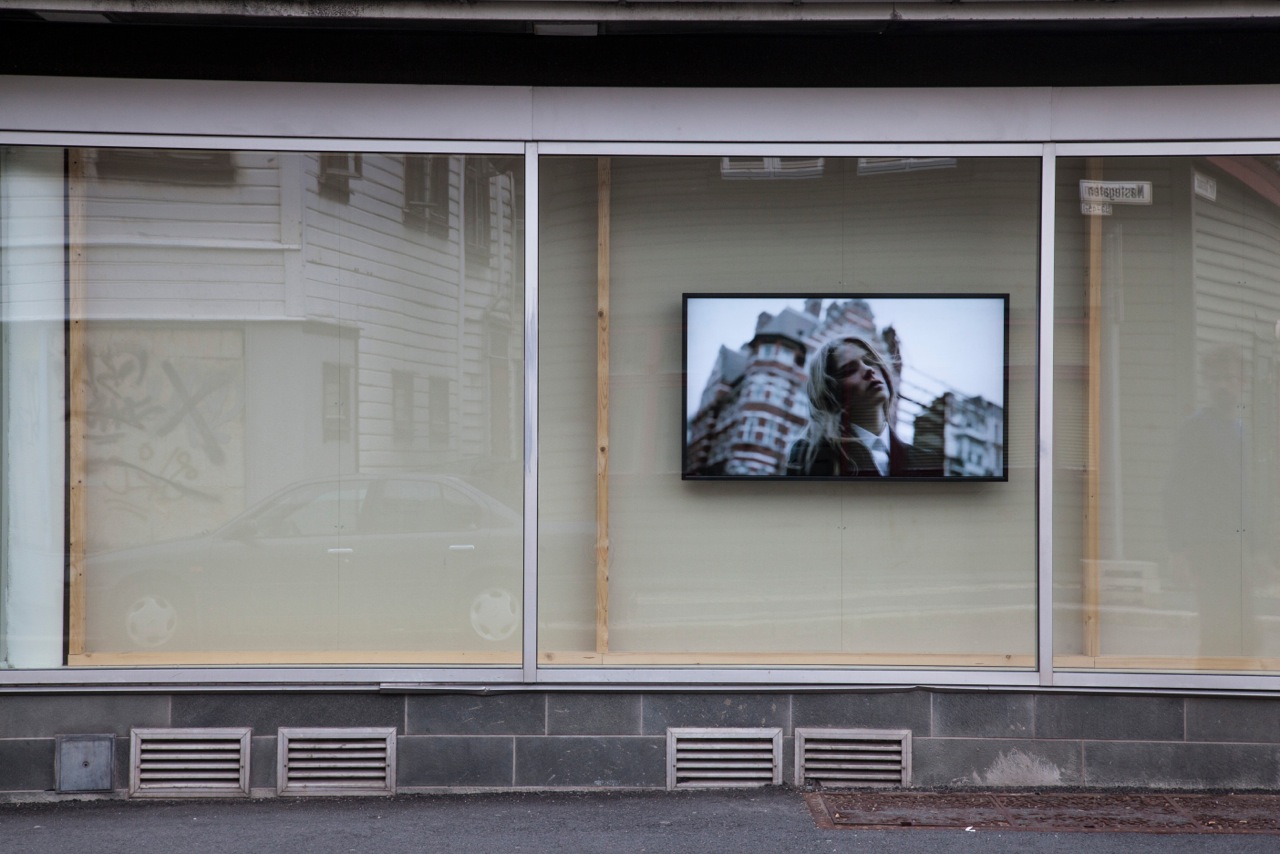 Entrée, now known as Institute of Political Hallucinations, is showing a new work by Christian von Borries, as part of the much anticipated Bergen triennial; Bergen Assembly 2013. Monday Begins on Saturday takes the form of an international exhibition, publication, and symposium. The exhibition presents the positions of more than 50 international artists working in a variety of media. As a contemporary rewriting of the Soviet fantasy novel Monday Begins on Saturday by Arkady and Boris Strugatsky, the exhibition is conceived as an archipelago of fictitious research institutes. Spread over multiple venues in Bergen, it gathers works that are themselves the outcome of critical-imaginative research into the heightened contradictions and particular injustices of our time. The publication, a print version of the curatorial montage with newly commissioned and anthologized theoretical, literary, and artistic texts and contributions, will accompany the exhibition. An international symposium featuring artist's talks and panel discussions with the project's contributors also takes place during the opening days of Bergen Assembly.

Christian von Borries's I'm M (2013) is a "science fiction documentary." A profoundly musical film that reflects his practice as a composer, it revisits the Wagnerian trope of Zukunftsmusik in contemporary Mexico, presenting the future where it already became reality in a non-narrative but extremely telling series of musical-visual episodes. Largely filmed in September 2012 during the month Mexico celebrates its independence, the work explores the hallmarks of an authoritarian capitalism and its overwhelming political hallucinogens: police and military image production, connected with nationalistic presidential rhetorics, custom-made for a telenovela-dreaming lower class and its telesecundaria school system via satellite, in an almost indifferent society beyond classes, governed by states and monopolies that install sub-employment for all—resulting in the controlled frustration of citizens as exhausted spectators and actors in an ecology of angst. Christian von Borries (b. 1961) lives and works in Berlin.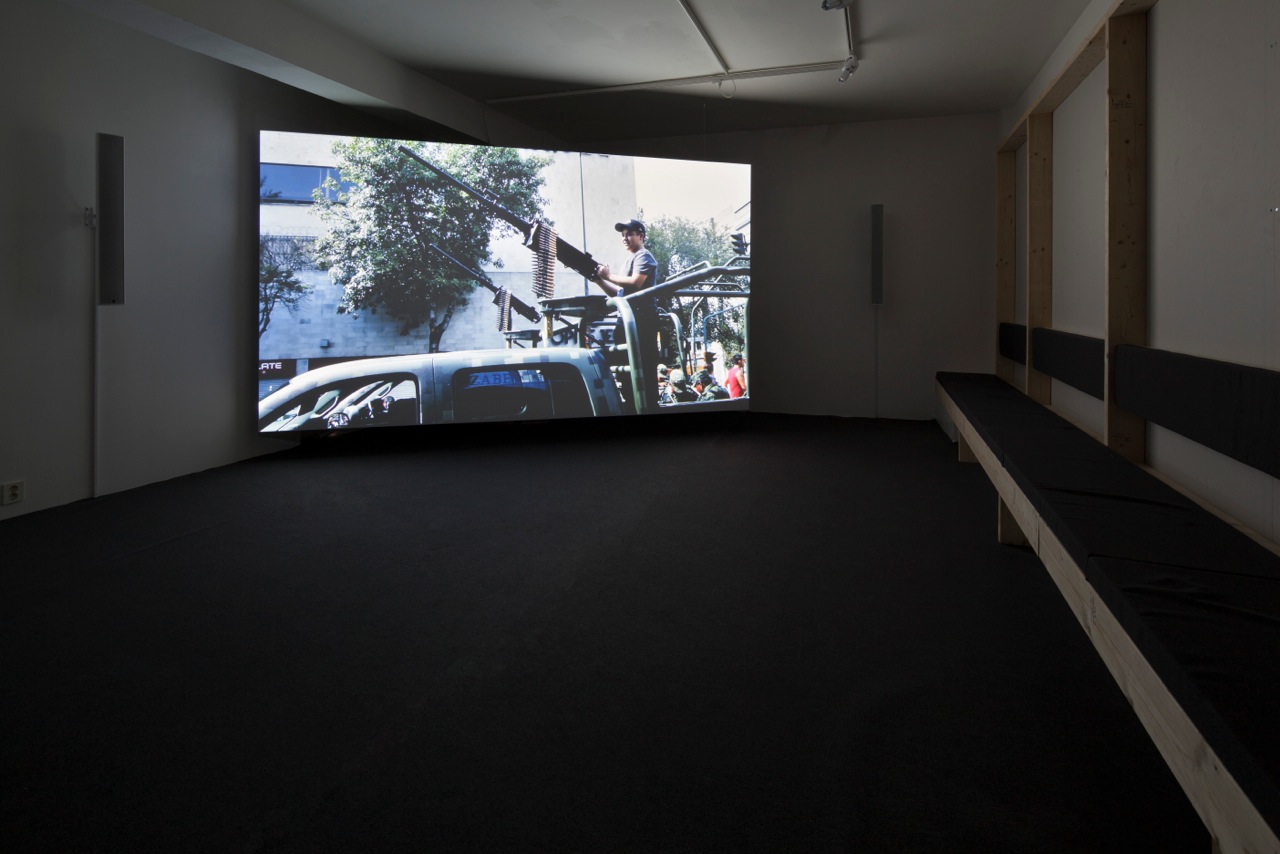 Exhibition view from Christian von Borries, I'm M, Photo: Liz Eve.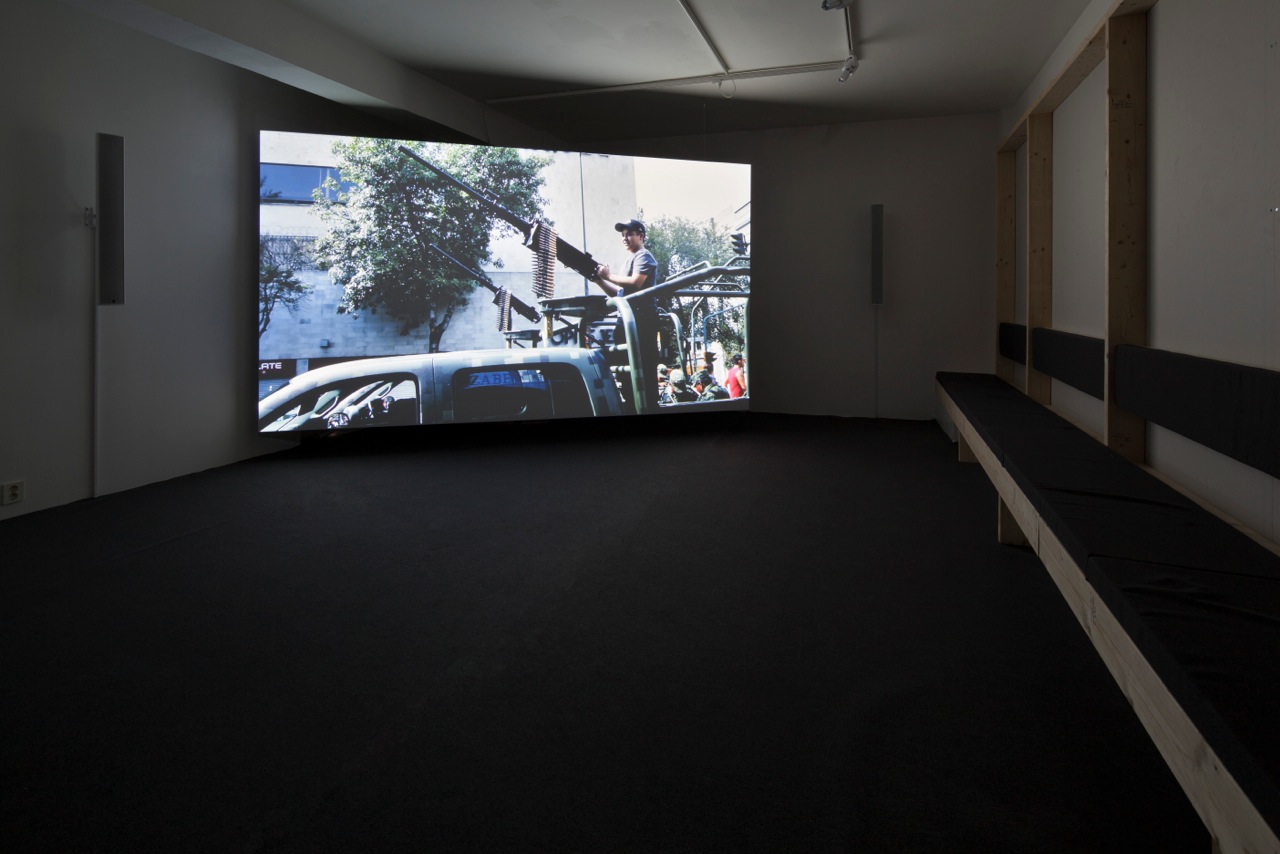 Exhibition view from Christian von Borries, I'm M, Photo: Liz Eve.




Exhibition view from Christian von Borries, I'm M, Photo: Liz Eve.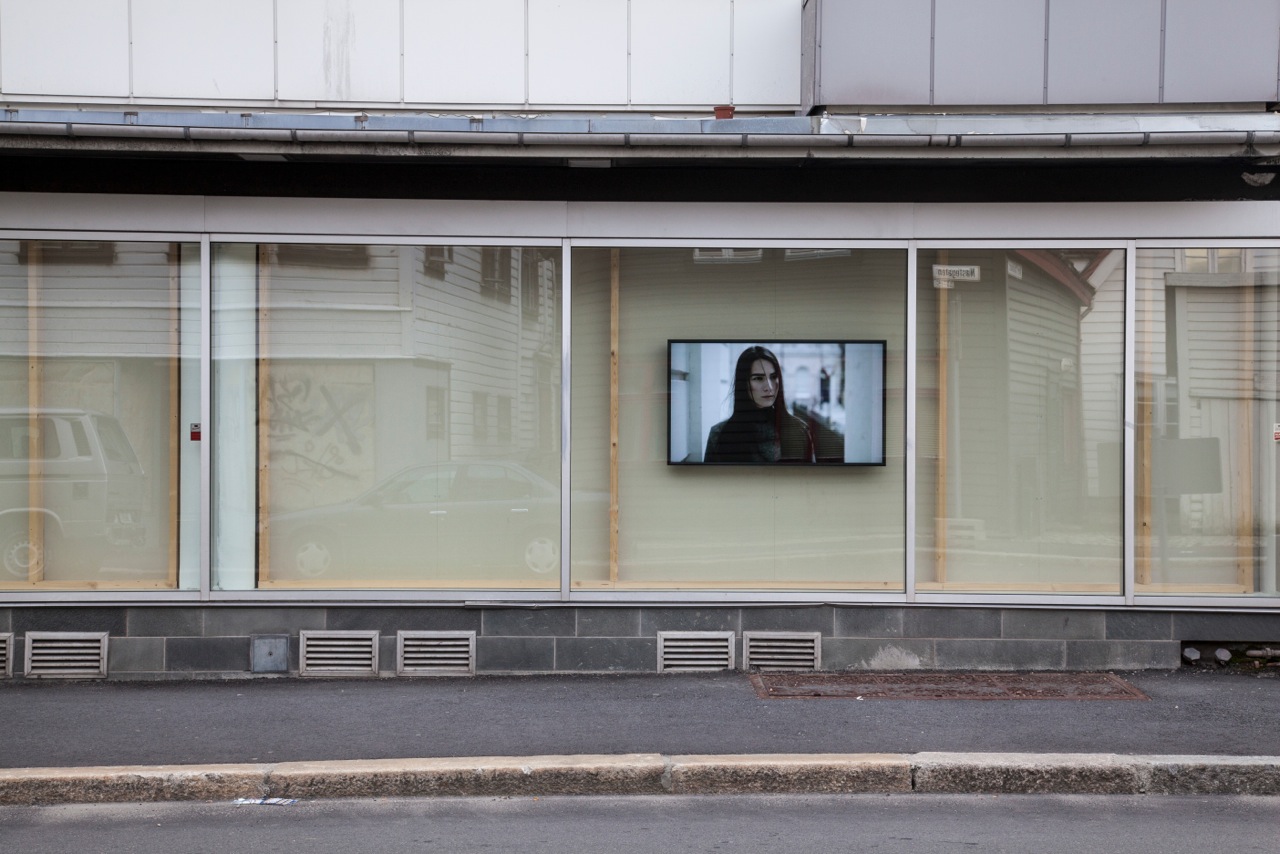 Exhibition view from Christian von Borries, I'm M, Photo: Liz Eve.



Contributing researchers for Bergen Assemby 2013 include:
Aeron Bergman & Alejandra Salinas
Christian von Borries
Olga Chernysheva
Chto Delat
Keti Chukhrov
Carlfriedrich Claus
Lars Cuzner & Fadlabi
Josef Dabernig
Stephan Dillemuth
Dora García
Pedro Gómez-Egaña
Boris Groys
Inti Guerrero
Ane Hjort Guttu
Dmitry Gutov
Jan Peter Hammer
Francis Hunger
IRWIN
Kiluanji Kia Henda
Yuri Leiderman & Andrey Silvestrov
Jumana Manna & Sille Storihle
Ivan Melnychuk & Oleksandr Burlaka—Grupa Predmetiv
Eduardo Molinari—Archivo Caminante (in collaboration with Azul Blaseotto, Ana Broccoli, Ala Plástica, Hernán Cardinale)
Anna Oppermann
Uriel Orlow
Our Literal Speed
Pavel Pepperstein
Aleksandr Rodchenko
Roee Rosen
Ada Rybachuk & Volodymyr Melnychenko
Renata Salecl
Konstanze Schmitt
Benedict Seymour
Andreas Siekmann & Alice Creischer
Maxim Spivakov
Imogen Stidworthy
Wladislaw Strzeminski
Pelin Tan & Anton Vidokle
Mariusz Tarkawian
Minze Tummescheit & Arne Hector—cinéma copains
Urban Fauna Laboratory
Dimitri Venkov (in collaboration with Antonina Baever)
Jan Verwoert
Clemens von Wedemeyer
Wong Men Hoi



Exhibition architecture by Studio Miessen (Markus Miessen, Diogo Passarinho, Yulia Startsev, Martin Pohl, Mehran Mojtahedzadeh, Sophie Burgess)