March 7th — March 17th, 2019
Films by
Mai Hofstad Gunnes


Screens Thu- Sun
Starts 5, 6 & 7pm (duration 35 min)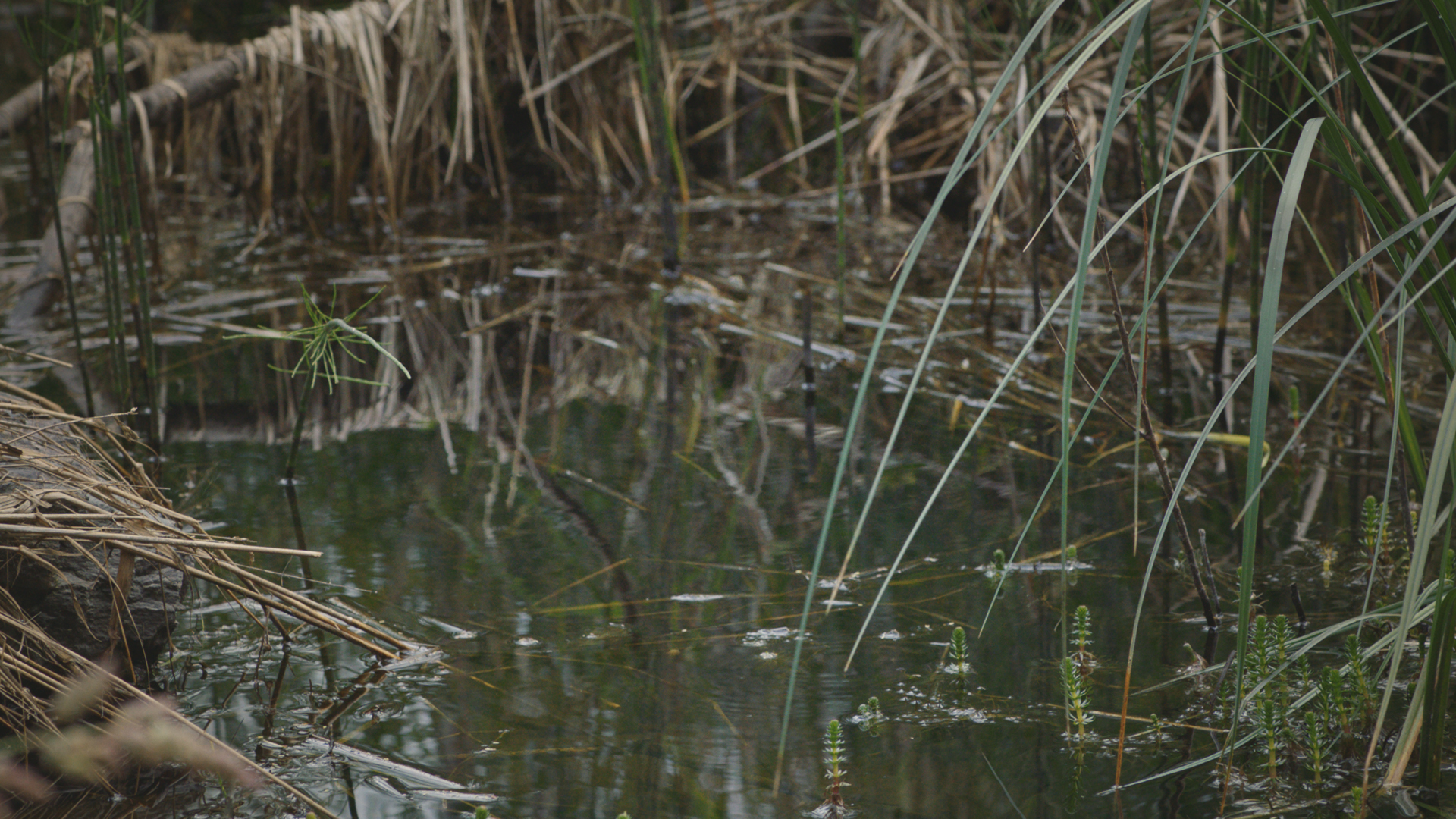 Mai Hofstad Gunnes Wave, Whip, Fan, film still.



Entrée is completing our one-year cinema program by screening two films by Oslo-based artist Mai Hofstad Gunnes. In her artistic practice involving 16mm film, video installations, collage and photography, Mai Hofstad Gunnes reflect on fundamental mechanisms in our associative processes and how we unconsciously put together ideas and images based on our experiences, surroundings and historical context. Her works show an interest in how contemporary channels of communication distort existing power structures and possibly pervert historical ideal types. Consequently, by looking at these developments from a historical, psychoanalytical and feminist perspective, she seeks to investigate the underlying potential in our time.

Mai Hofstad Gunnes (b.1977, Lørenskog, Norway) studied at Universität der Kunste, Berlin, CCA Kitakyushu, Japan, and Trondheim Academy of Fine Art, Norway, where she received her MFA in 2004. Solo exhibitions include B. The Second Letter at Baltic 39, Gateshead/Newcastle (UK); Proverbs for Ouroborosat Trondheim Art Museum (NO); Baby Snakes Hatching. Ruins.Ruins at UKS, Young Artists' Society, Oslo (NO); Bike and Bolex at WIELS Contemporary Art Centre, Brussels (BEL), and A shape of love you can never imagine at Oslo Kunstforening (NO). Her work has been included in exhibitions at Kunsthall Oslo (NO), Oppland Art Centre (NO), Stavanger Kunsthall (NO), CAC, Contemporary Art Centre, Vilnius (LTU), Momentum 7, Nordic Biennial for Contemporary Art, Moss (NO), Temporary Gallery, Cologne (DE) and The National Musem Art Architecture and Design, Oslo (NO). She has participated in the residencies HIGH-NORTH- Tromsø Kunstforening/ Tromsø Academy of Contemporary Art (NO); CCA Glasgow- BALTIC Centre for Contemporary Art (UK); W17- Kunstnernes Hus (NO); WIELS Contemporary Art Centre Brussels (BEL); La Cite International, Paris (FR) and IASPIS- International Artist Studio Program in Stockholm (SE). She is currently working on her upcoming project Celler og Vev including a new film where genetics and the practice of weaving are connected.


About the films

Mai Hofstad Gunnes, B. The Second Letter, film still.



Mai Hofstad Gunnes
B. The Second Letter, 2015
22' 43''
16mm film transferred to HD video, stereo audio


A woman is confronted with an unknown decision that leads to a change in the way she associates. Her interest in the letter B as a sign for a specific person changes into an obsession in building an image archive of women that all have in common their last name starts with the letter B. The film embodies the main character's association process and stages the creation of an image archive, which could also exist as a parallel to an artistic practice. The film explores the buried impulses that lie behind our desire to collect and organize our experience of the world, while at the same time offering a feminist image of cultural history.


Director/Producer: Mai Hofstad Gunnes
Cast: Rahel Savoldelli, Tormod Carlsen, Heidi Dalene, Rannei Grenne, Sigrid Marie Kittelsaa Vesaas, Eivind Seljeseth
Director of Photography: Marte Vold
First Camera Assistant: Egil Håskjold Larsen
First Assistant Director: Steinar Haga Kristensen
Sound: Fanny Wadman
Editor: Cristóvão dos Reis and Mai Hofstad Gunnes
Sound design: Jochen Jezussek
Grading: Christian Berg-Nielsen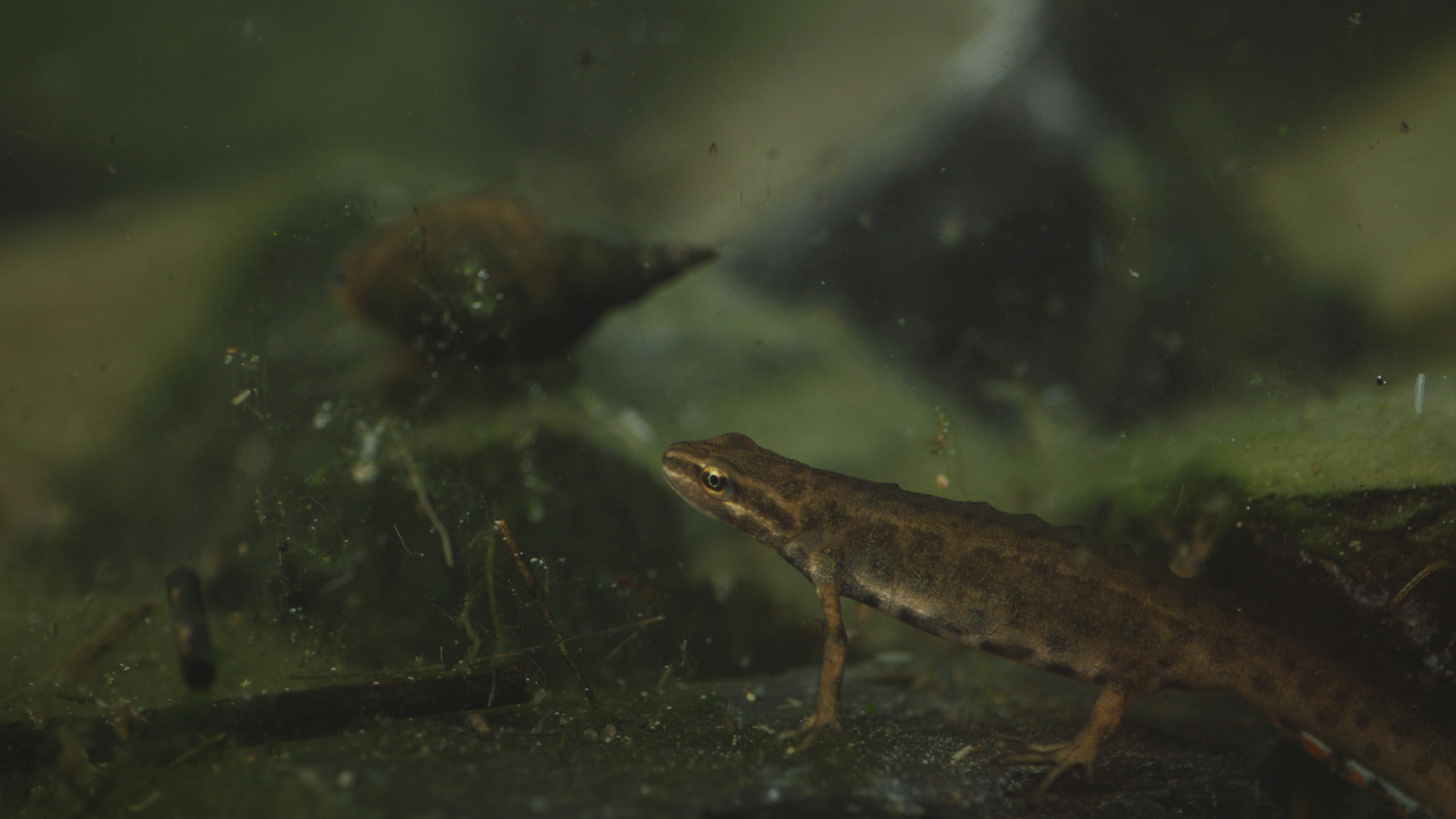 Mai Hofstad Gunnes Wave, Whip, Fan, film still.



Mai Hofstad Gunnes
Wave, Whip, Fan, 2017
11' 22''
HD video, stereo audio



The film Wave, Whip, Fan imagines the complex impact that the relocation of a pond might have on a subject´s identity. A small pond called Gulltjønn located in Gudbrandsdalen, Norway, was moved a couple of hundred meters due to the construction of a new highway. The subject's world's genetic strain is literally and geographically refigured, as the pond with it's interacting organisms repositions. And this is in turn inflicting with the subject's capacity to bring back memories or remember images. The title of the film refers to tail movements performed by the male smooth newt, Triturus Vulgaris, during courtship.


Director/Producer: Mai Hofstad Gunnes
Voice: Veslemøy Mørkrid
Director of Photography: Cecilie Semec
First Camera Assistant: Mattias Pollak
Sound on Location: Therese Næss Diesen
Editor: Vårin Andersen
Supervising Sound Editor: Rune Baggerud
Colorist: Christian Berg-Nielsen, Sement & Betong

Subtitles: Vårin Andersen
English Translation: Johnny Herbert