October 22nd- November 12th, 2016
DKUK (Daniel Kelly)
Presents: Jóhanna Ellen

Digital Retreat Dot Com
Curated by Lars Sture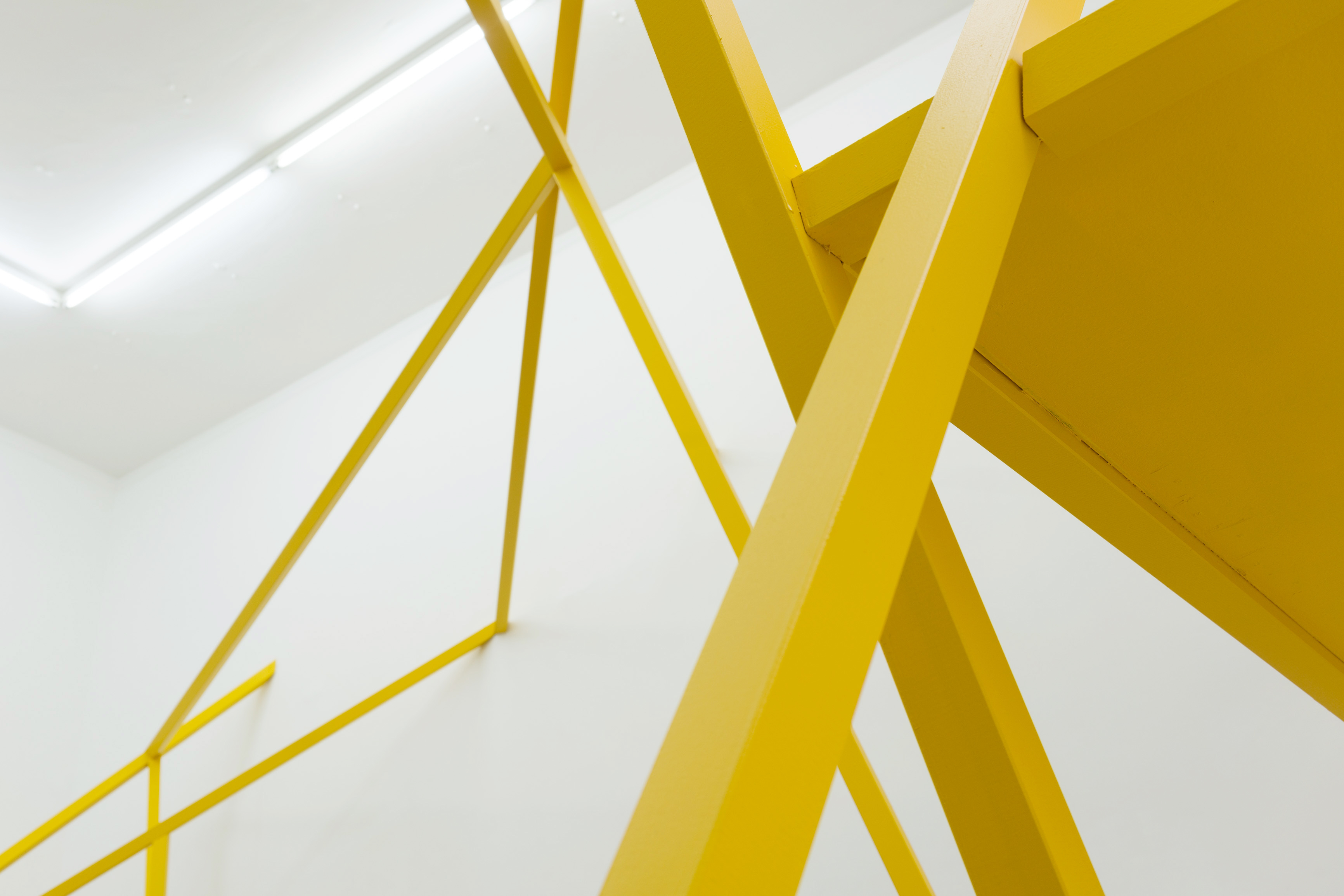 Daniel Kelly utilises Entrée's space on a busy street in the city centre with an installation that transforms the gallery into a new edition of DKUK, a fully operational hairdressing salon where visitors look at art in lieu of a mirror, echoing Kelly's original platform in Peckham, London. Kelly combines collaboration, performance and audience participation with his previous vocation as a hairdresser.

The installation in collaboration with architect Sam Jacob, will house a series of videos and performances by Jóhanna Ellen. Her new work can be seen as an ethereal or metaphysical encounter where the viewer enters into a digitally created trancelike world. Her video-animations is built by the densely layering of decelerated pit sounds, white noise frequencies and film grains mixed with appropriated digital files taken from the web. The audio-visual landscape that she invites us into can feel both threatening and meditative.

During the exhibition period DKUK will also be staging interviews with local art professionals, which will be podcasted part of the expanding series of 'haircut interviews' made available on Entrée Radio and DKUK website.

Daniel Kelly (b. 1981, United Kingdom) lives and works in London, UK. He is a former associate of Open School East, London (2015) and graduated with a BA 1st class (Hons) from Camberwell College of Art, London (2007). Kelly has exhibited at Manifesta 11, the Saatchi Gallery, Whitechapel Gallery, Somerset House, Ancient and Modern, French Rivera, Outpost, Norwich and Matt's Gallery. His work The Pirates of Carthage was performed on Resonance FM. Birds2013.com funded by the Elephant Trust.

Jóhanna Ellen (b.1983, Iceland) lives and works in Oslo, Norway. She received her Master degree from Oslo National Academy of the Arts, Oslo, (2014), and BFA from Trondheim Academy of Fine Arts, Trondheim (2012). Previous solo shows include NoPlace (2016 and 2014), Galleri Blunk, Trondheim (2012), Gallery Crymo, Reykjavík (2010) as well as duo show with Jason Havneraas at the INCA Institute, Detroit, USA (2013) and Matilda Höög at Kunstnernes Hus, Oslo (2014). She has staged performances both in Norway and abroad.

Installations view. All photos by Bent René Synnevåg.


DKUK Radio Podcast (link)

Interview recorded on November 11th at DKUK Entrée, with Bergen Kunsthall's director Martin Clark. The discussion includes public funding in Britain and Norway, how artists are adapting and changing and the death of Leonard Cohen.






Jóhanna Ellen
Capitals (2016)
Video stills

Read a review here:
23.11.2016
KUNSTKRITIKK
Salong Mise en abyme
Av Simen Joachim Helsvig




Jóhanna Ellen performance November 12th, during haircut by Daniel Kelly.