March 15th- March 25th, 2018
Yafei Qi
Wearing The Fog
I Wonder Why
Life Tells Lies


Entrée has turned into a movie theater for the next year, dedicating the program to film, video and art in public space. We start off with presenting three strong works by Yafei Qi; 'Wearing the Fog' (2016), 'I wonder why' (2017), and the most recent 'Life Tells Lies' (2017). Screening times are Thursday- Sunday at 5pm & 7pm (Thursday also 9pm). Doors will open 15 minutes prior, and the full program will take 35 minutes. Please find a day and time in your schedule, and we're looking forward to share these moving images with you.



Yafei Qi, Life Tells Lies (2017), Film stills.



Yafei Qi (b.1987, Beijing) is currently based in Berlin. She has a background from painting and filmmaking, with a MA in Fine Art from Bergen Academy of Art and Design (2016) and Film and Video Art from China Academy of Fine Arts (2011). Her recent video works deals with the conflict between the traditional roles for women, carried on from generation to generation, and the growing contemporary feminism amongst young women in China today. Her work has been exhibited in China, Norway, and Russia. Her first solo exhibition 'Life Tells Lies' took place at NoPlace (2017) and received great reviews in Morgenbladet, Klassekampen, Dagbladet and Kunstkritikk.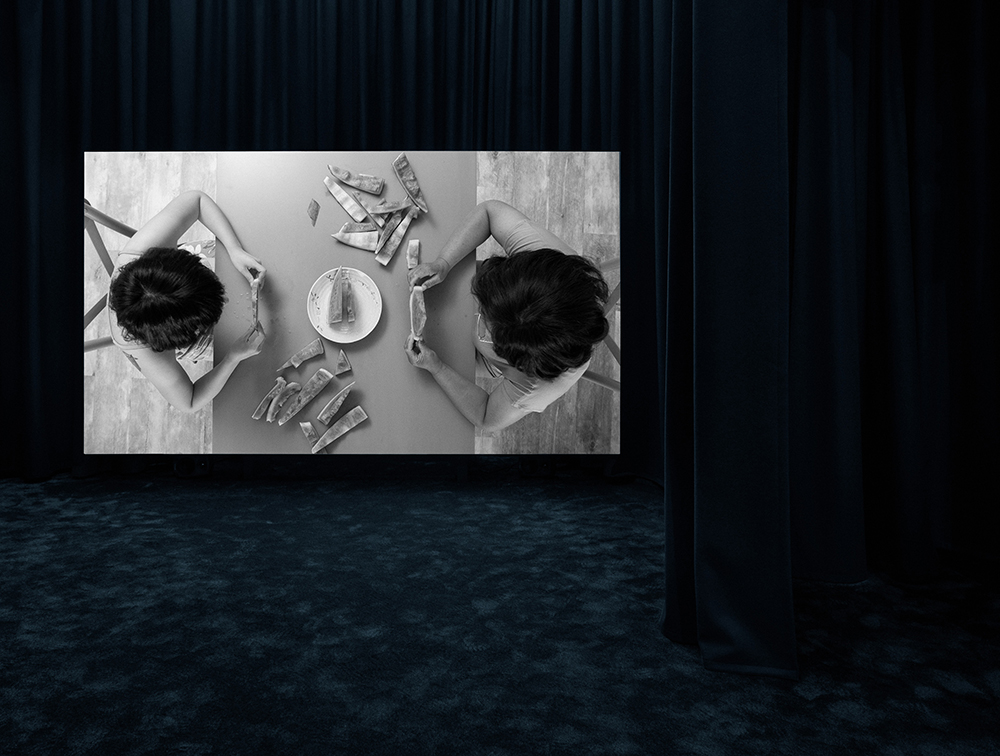 Yafei Qi, Life Tells Lies (2017), installation view.



Yafei Qi, Life Tells Lies (2017), Film stills.